If you have found the information here helpful you can please donate any amount to help with costs
News I have found the manual for the PFAFF-138 and here it as a PDF file 8.5meg
I hope you find it useful.
If you want to download it right click on it and click on [Save Target As]
Also if any one finds more info like a service manual please share it and I will give you credit for the info.
I now know how to thread this machine Pfaff-138
You don't use both tensioners with only one needle use only one or the other I show below the two ways to thread it I hope this helps.
The needles I use are.
Note: I use it for Upholstery
for some more info on the Pfaff 138
http://www.briansews.com/2009/09/introducing-pfaff-138.html
-----------------------------------------------------------------------------------
1955 135x5 #14 and #16
INNOVA
SS1955; DPX7; 134; 797; #16 and #18
Note:
The needle as you can see below has to be mounted to thread front to back NOT side to side
The needle depth is hard to adjust and is critical to get it to pickup the bobbin thread and stitch correctly.
Model # 138-6/4-BS
128 993
I have a book for this PFAFF somewhere and I will scan it and PDF it when I find it.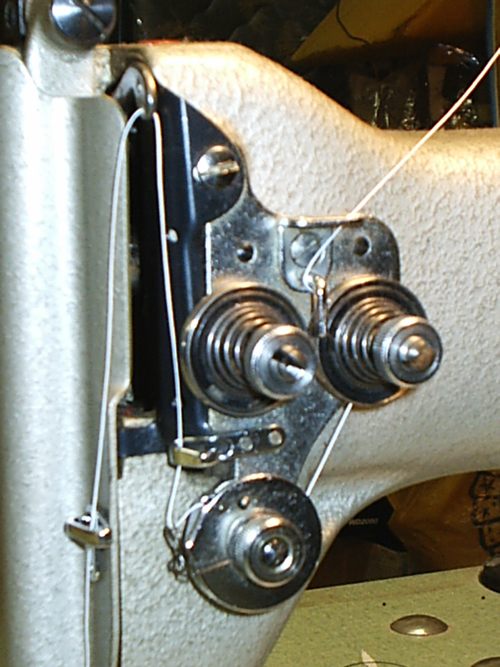 Using the right side tension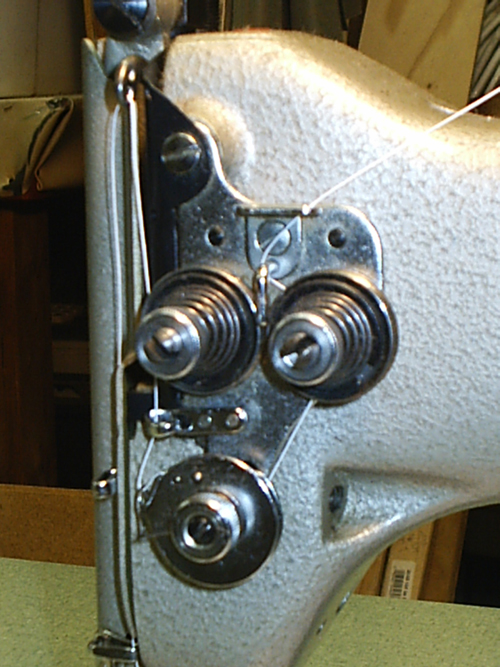 This is one of the ways using the right side tension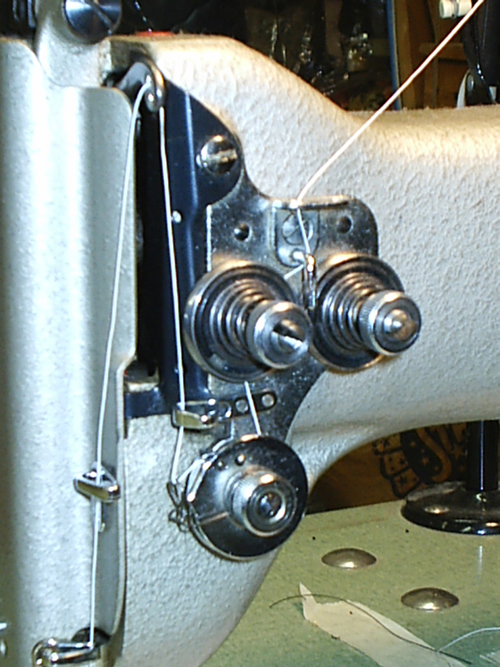 Using the left side tension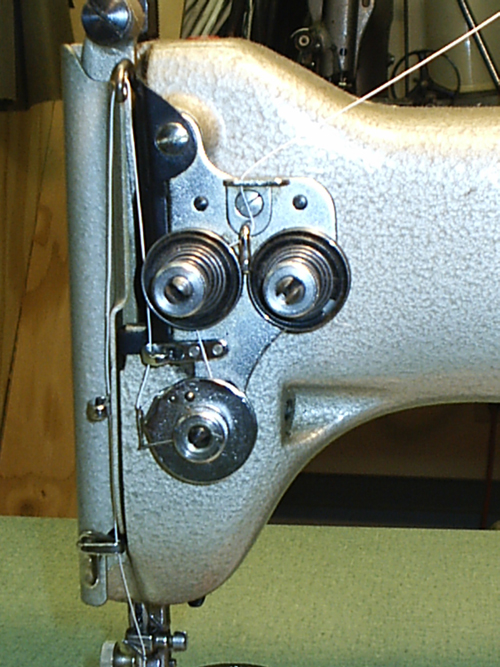 This is one other of the ways using the left side tension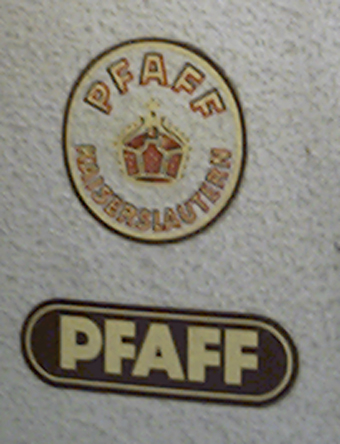 The name on the plate is "KAISER SLAUTERN"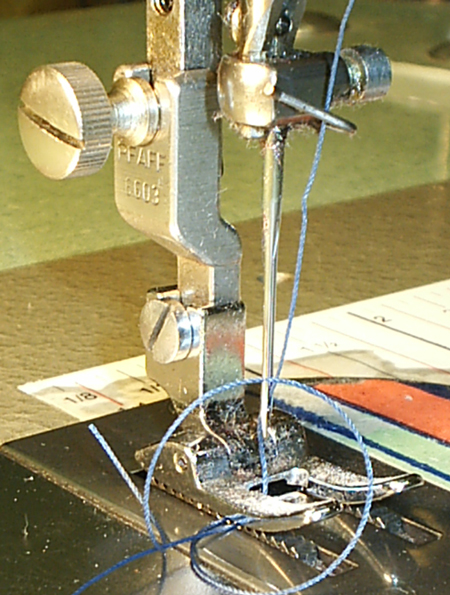 Note that the needle eye runs front to back not side to side.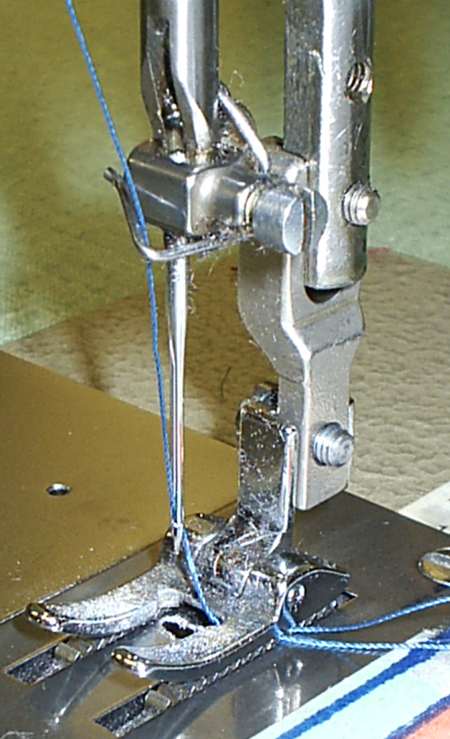 Also I have found this foot adapter PFAFF #6603 that allows "short shank" mounted feed to fit on the machine even the newer quick mount assembly seen below.
On a note

From .Dixane February 16, 2015 at 8:28 PM
Hi,I have a Pfaff 138 and love it.If you open the side panel and loosen the shaft the foot is on it can be lowered to the correct height for 1" feet. I've had my machine for 23 yrs and was only told that about 5 yrs ago. I now have many feet and no adapter needed.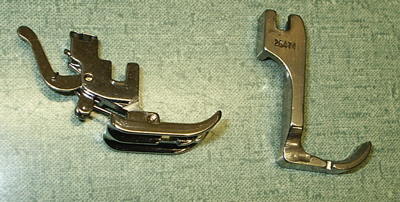 This is a quick release with a double welt cord foot
and the zipper foot # 26474